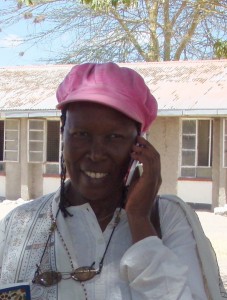 Newsletter December 2017
The Nenkashe Management Committee thanks each one of you for your generous donation that has enabled 29 children continue with their education for another full year.  18 children in Secondary Schools, 11 in Primary Schools and 2 girls in College.
The Primary school pupils went through the three semesters of the year uneventfully. Their holidays, spent at their respective homes went well and each one of them reported back to their boarding schools in time escorted by the parents. Three (3) girls sat for end of Primary School Examination Class 8 National Examination. One of them performed fairly well and will be offered a National Secondary School at the beginning of 2018. The other 2 might be offered vacancies at District Secondary School
Seneyia has completed Form 4 and is now waiting for the examination results. She is fortunate to have been offered a job as a saleswoman and training on the job.  The examination results will determine the next step.
Nasieku who was in St. Gabriel Secondary School dropped out of school to get married during the 2nd semester of her last year in Secondary School.
Brenda has completed 2 semesters in Kabete College where she is taking a course in Human Resources.  She will be doing attachment in the next semester. Resiato is happy with her course, training as an Early Childhood Education teacher.  Resiato will as from January 2018 have an opportunity of doing her attachment at the Nenkashe Nursery School as part of her training.
All the children are spending the Christmas Holidays in their respective homes.
The Nursery School
The Nursery school continues to grow and had 21 children at the close of the last semester.
Construction of the 2nd Phase:
The Organization has finally acquired the many Authorization Certificates that are required before construction is allowed to proceed.
Future Activities for the 1st 6 months of 2018
All public schools open on the 2nd January 2018
 The NEC takes Six (6) NEW needy girls between the ages of 10 to 12 years from January. The girls have been referred to the NEC by the Head of Schools and Village elders.
Pay school fees for all the children and facilitate shopping and transport back to school where necessary.
Initiate Adult Education using the Nursery School classrooms in the afternoons as the venue for learning how to read, write, sewing, knitting, hygiene, reproductive health and prevention of communicable diseases.
Organize the annual fundraising event for April 2018.
Organize the annual Girls Seminar for April 2018.
Thank you all for your support. I am looking forward to continued partnership in the year 2018.
We wish you warm greetings for the Holiday Season and wish you the best in 2018.