Nyhedsbrev fra Silole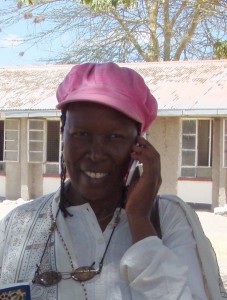 Objectives for the first 6 months, 2016
-Facilitate the going back to school-paying of school fees, uniforms, books and shopping.
-Find suitable Secondary Schools for 2 girls
-Find College -vacancy for 1 girl
-The fundraising event
-Visitors from Denmark
-Revise the website.  Please visit: www.nenkashe.org
The  first half of 2016 has not been business as usual.
For the first time since the Nenkashe Organization was established all the children were able to spent their Christmas holidays in their respective homes except for the 1st week of the holidays when four of the girls from Safe House stayed with me. Klik for at læse mere!
This, while we ascertained  the safety of one of the girls. Both parents assured us and the Department of the Children's Office that they will allow their daughter to continue with school as far as her ability allows her. After the Holidays, all the children reported back to school on time and reported to have enjoyed their holidays.
All the children were able to spent the April holidays in their respective homes and all reported back to school at the right date. This was made possible by the reconciliation visits to the parents and community made by the Nenkashe members and the Children´s Office.
We are sad to report that the co-founder of Nenkashe, Zippie Sindiyo had to step back from the Organization  from  January 2016 due to illness but continues to look after the 10 Pokot girls. The Pokot girls continues to be sponsored by the Baylor University Choir. U.S.A
The only girl who set for Class 8 National Exam in 2015 did not do well to gain entrance into a National School. The Organization managed to have her taken to a local Secondary School. She has settled in well and likes the School.
Sanaipei , the girl who stayed at home for a whole year after finishing Primary School with good results for lack of school fees is doing well even after losing a whole year of school.
Sanoi is now enrolled in a College training as an Early Child Education (EED) teacher after staying at home for one year. She did work as a volunteer in a nursery school for some months. She  is well settled and enjoying her course.
Preparation for the Fundraising Event
Towards the end of December 2015,the Organization resolved to start developing the donated plot with the first phase of the Livelihood Skills Centre. The community was invited for an orientation meeting and invited to  participate, become partners.
Community Meeting
It was decided that the usual method  (the Kenyan way) should be followed.  Therefore The date was selected, list of prominent potential  donors, relevant guests and friends were selected and invited.
Preparations began in earnest.  Designing  invitation cards, T-shirts , caps and bungles with our logo to be sold on the day.
Saida and Annette were visiting during the preparation. They were a wonderful source of inspiration and worked  hard  with the logo to be ironed on the T-shirts, caps etc. They made and donated aprons. Donated solar lamps and money. Besides donating books, they also donated 3 computers to Safe house and a radio, 2 computers to AIC Library and one computer to our office. Mama Seneyia got a solar charger for her phone and never fails to mention how helpful it is whenever we talk. Another solar charger was given to a village elder at Enkorika who is our contact person in the area.
They visited Eunice´s Secondary School, the Safe House and Seneyia´s home. We appreciated their visit. It is always inspiring to share the engagement in the work you facilitate.
Unfortunately  they were not able to participate at the fundraising event as their date of  departure coincided with the fundraising event.
Breaking of the Ground
It was a festive day, schools were closed the day before the event so they were able to attend–to be seen. There were approximately 200 hundred people who contributed generously. Touching and supportive speeches were given.
Ksh. 1,700,000 was raised. ksh.260000 was spent in preparation. A great success which we intend to repeat every year.
Construction is ongoing. One acre has been fenced off, a pit latrine has been dug, a water tank and materials have been bought for construction of four rooms for a watchman, a person to plant trees etc. and work on the ground, a store and a nursery school classroom for the neighbourhood children.
Teresia Ntuda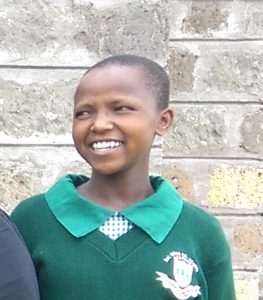 Teresia was born on the 13 May 2000. She is number four of 6 siblings.
Teresia was introduced to us by a village elder who is a friend of the family.
The story is: Teresia's father died in 2003 of AIDS. The mother was also infected and was often too sick to look after the children and needed care herself. Teresia's older sister had been given away/fostered in a far away home as the mother was too poor to feed and look after all the children.
Teresia often took the role of mother and nurse, often missing days and weeks of school. The old family friend realized that Teresia was about to undergo FGM and be married off soon thereafter in order to eliminate poverty in the family through bride price and help educate her older brothers
The elder intervene by reporting the situation to the Chief (The village administrator) and thereafter to the Children´s Office.
Teresia was small for her age, withdrawn and her school performance far behind her years.
Now Teresia has caught up in her school work and is above average. She participates in extra curriculum  activities such as the school choir and is a gifted athlete who has won several awards for the school and for the county.
Teresia is due to sit for her class 8 national exams prior to Secondary School in November 2016.
We wish her all the best.
I wish to thank each one of you for making it possible for Teresia to have an education instead of a husband.
I wish you a good summer.
Silole